Check out the authors of some of our library's most popular books!  
Raina Telgemeier
Author of Sisters, Smile, Drama and many more!
Her works include the autobiographical webcomic Smile,  which was published as a full-color graphic novel in February 2010, and the follow-up Sisters and the fiction graphic novel Drama, all of which have been on The New York Times best seller lists. She has also written and illustrated the graphic novels Ghosts and Guts  as well as four graphic novels adapted from The Babysitters' Club  stories by Ann M. Martin.  Be sure to check out her website at https://goraina.com/.
 Eric Walters
   
Author of Houston, Is There a Problem, On The Line and many more!
It all began in 1993 when Eric was teaching a Grade 5 class.  His students were reluctant readers and writers and Eric began to write to encourage them to become more involved in literature.  His first novel, Stand Your Ground, was created for this class.  It is set in the school where Eric was teaching, Vista Heights Public School, and some of the features of the community of Streetsville and many of the names of his students were incorporated into the story.  Since his first novel Eric has literally exploded on the children's and young adult scene.  Over the following years he has published over 80 more novels and picture books with more than ten scheduled for the coming years.  Visit Eric Walters at http://ericwalters.net/
Jeff Kinney

Author of the Diary of a Wimpy Kid series and the Awesome Friendly Kid series!
Jeff Kinney was born in 1971 in Maryland and attended the University of Maryland in the early 1990s. It was there that Jeff ran a comic strip called "Igdoof" in the campus newspaper. He knew he wanted to be a cartoonist.  However, Jeff was not successful getting his comic strip syndicated after college, and in 1998 he started writing down ideas for Diary of a Wimpy Kid, which he hoped to turn into a book. The first Diary of a Wimpy Kid book was published in 2007 and became an instant bestseller. Just a year later, more than 100,000 copies were in print in the United States alone. With each subsequent book, in-print numbers continue to grow exponentially both in the U.S. and abroad. There are now more than 250 million copies of the series in print worldwide.   The books are currently available in 79 editions in 65 languages.  Visit Jeff at https://wimpykid.com/
Cherie Dimaline
Author of The Marrow Thieves, Hunting By Stars and more!
Ms Dimaline is a  registered and claimed member of the Metis Nation of Ontario (www.metisnation.org), the federally and provincially recognized representative government for our community. She is  from the Historic Georgian Bay Métis Community with section 35 Indigenous rights. Her mother, aunts and uncles, sibling, children and cousins are all registered and claimed members. Dimaline recognizes that her parents' decision to ensure that she and her brother were entrenched in their culture allowed her to stay connected and to pass along the stories she heard while spending years with her Mere and her sisters. Dimaline notes that, "My family has always had each other and everyone was fed and loved. It was beautiful. Difficult at times for many reasons, and we passed along anxiety as well as stories, but beautiful none the less."  Find out more about Ms Dimaline by visiting her website https://cheriedimaline.com/.
Philippa Dowding
        
Author of  Firefly, Oculum, Weird Stories Gone Wrong and more!
Philippa Dowding is an award-winning children's author, a poet, musician and copywriter. Her books have been nominated for numerous literary awards in Canada, the U.S. and Europe, including the SYRCA Diamond Willow, OLA Silver Birch, OLA Red Maple and Hackmatack awards. Philippa is the Winner of the Governor General's Literary Award 2021 (Young People's Literature, text).  Find out more abou this author by visiting https://pdowding.com/index.html.
Margaret Atwood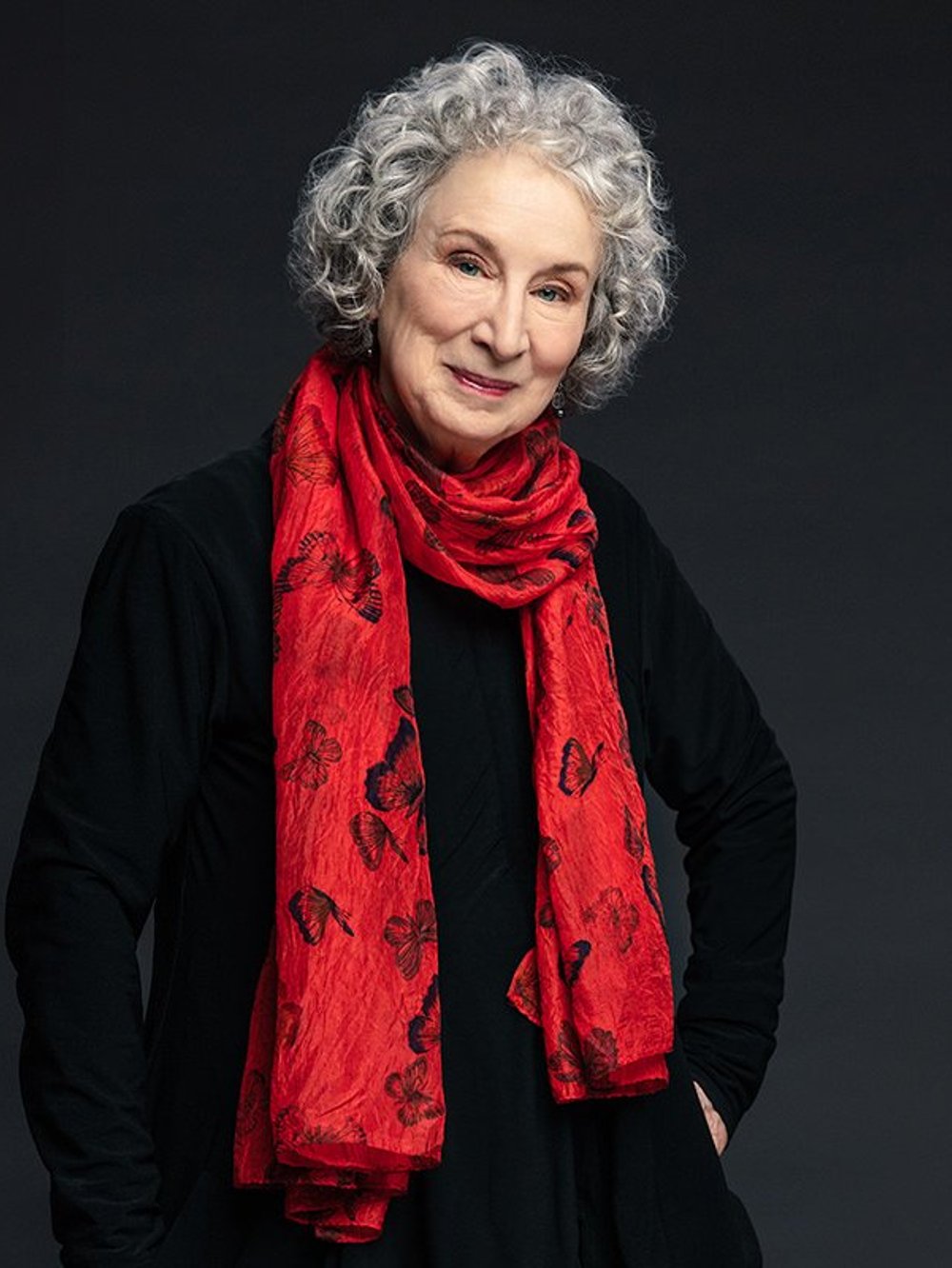 Author of  Surfacing, The Edible Woman, The Handmaid's Tale and more!
Margaret Atwood has received more than fifty-five awards, including two Governor General's Awards, the first in 1966 for The Circle Game, her first major book of poems; the second for her 1985 novel, The Handmaid's Tale, which was made into a movie. In 1981 she worked on a television drama, Snowbird and had her children's book Anna's Pet (1980) adapted for stage (1986). Her recognition is often reflective of the wide range of her work. She is also a major public figure and cultural commentator. Most of Atwood's fiction has been translated into several foreign languages.  Her novel The Handmaid's Tale was made into a television series; she was a consultant on the production.  Viist Ms. Attwood's website at http://margaretatwood.ca/.